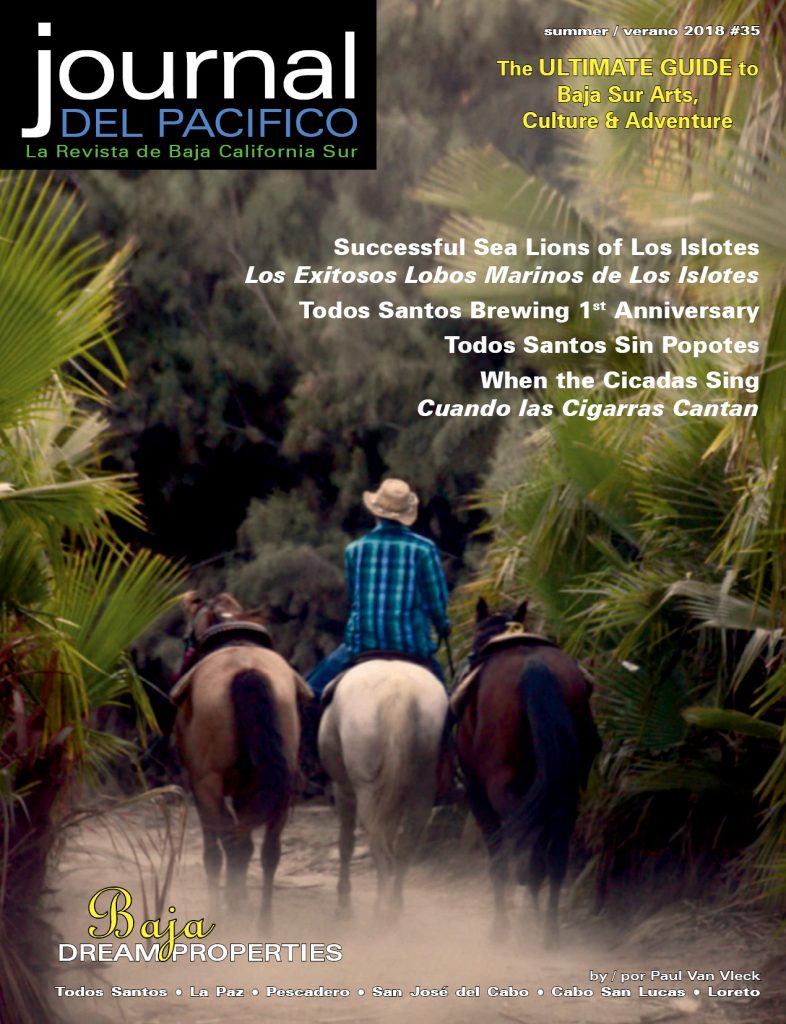 Welcome to Summertime in Baja! Not even Tropical Storm Bud could keep us from distributing the Summer issue of Journal del Pacifico with our cover by Paul Van Vleck.
Todos Santos Brewing celebrated their first anniversary with fun events over the weekend of June 8th to the 10th, Cheers to one year! Did your see our JDPTv Todos Santos Brewing  and Gastrovino videos on Facebook? Check it out. You'll be seeing more of JDPTv in the coming season.
Many visitors to Baja dream of moving here, and perhaps, starting a business or boutique hotel. In this issue, we've selected some of the most desirable dream properties currently available: Soledad Cerritos, Gavilan Beach and The Osprey in Pescadero; Boulder Cove in La Paz; The Todos Santos Inn and Hacienda Sydney aka the 'Taj Mahal' in Todos Santos; and La Huerta in San Juanico. We hope that you enjoy reading more about these exciting opportunities in our current issue, and maybe, your dream will become a reality.
Newly opened in Todos Santos, Gallo Azul Lofts, are four loft-style, one-bedroom apartments with modern kitchens, dining, and living spaces. They are conveniently located next door to the Gallo Azul restaurant, just one block up from the park. They are perfect for a vacation rental, long or short-term stay.
Baja Beans, in Pescadero, has extended their hours and are now open 7 am to 6 pm all year, serving breakfast and lunch.
Escape the heat with a day at the pool at La Misión at Hacienda Cerritos. The one-day 900 pesos pass is refundable with your restaurant and bar purchases, and the pool is open from 12 to 8 pm daily.
Shaka's Cantina and Gallery is open on the road to Cerritos with happy hour and delicious daily food specials.
Unfortunately, summer weather can mean pests. Let the people at Jal Fumigación help control these unwanted visitors in your home.
Stop into Como El Sol in Pescadero for all your solar energy needs. They can help you out with panels, inverters, controllers, batteries, refrigerators, freezers, fans, lights and more!
Going away this summer? Contact Pickle N Paws for your pet care needs.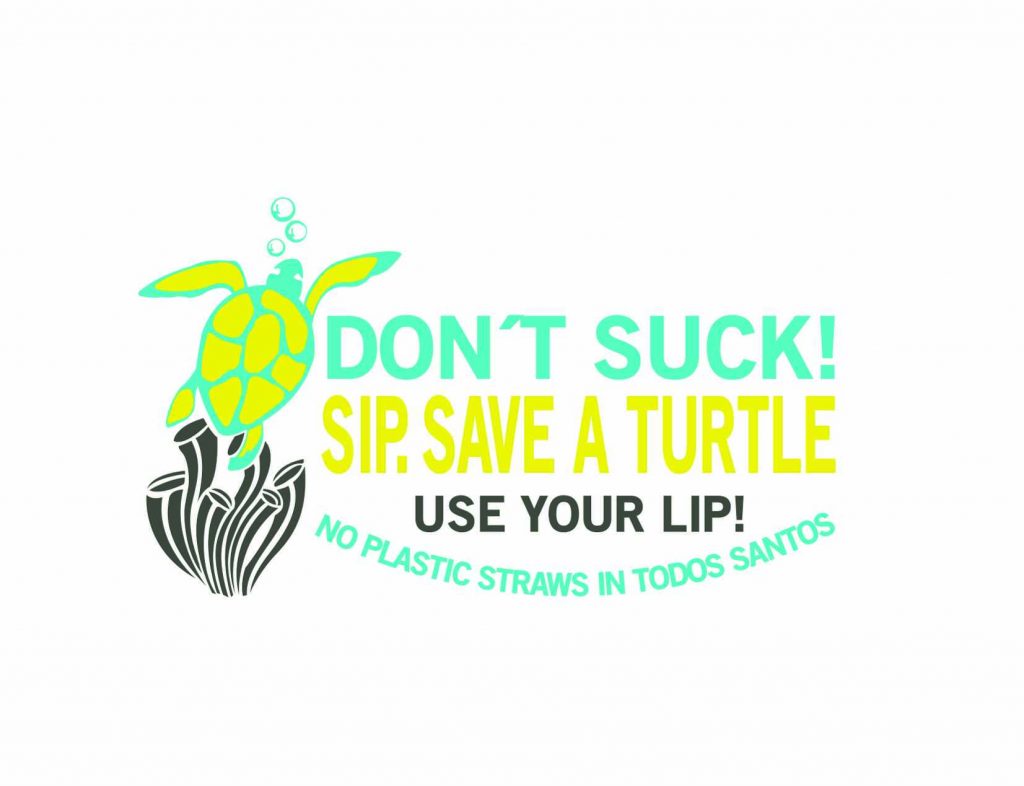 Also in the Summer issue, Kaia Thomson of Todos Caballos has shared photos and stories about some of the creatures that we see moving about during the summer season. Bryan Jáuregui of Todos Santos Eco Adventures tells two interesting tales this issue: the story of the sea lion colonies of Los Islotes in the Sea of Cortez, and the growing movement to eliminate plastic straws and containers in Baja.
You can read the whole Summer issue online here!
Core Yoga will be back at Cuatro Vientos in October. Enjoy your summer! We'll be back with the Fall 2018 issue in September. Deadline is September 19.