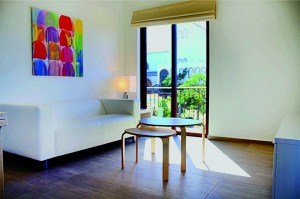 Brand new, The Vibe B&B is located in the heart of Todos Santos' historic district; it's an easy five-minute walk to the best restaurants and galleries in town. The unique location is perfect to explore the town's culture and feel the underlying cool vibration that is in the air. From The Vibe B&B, guests can walk or ride their vintage bicycles to anywhere in town—for dining, shopping, yoga, or exploring the neighborhoods and beaches.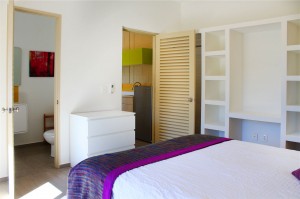 The Vibe B&B has eight suites: four patio suites downstairs, three balcony suites, and one loft upstairs. All have a kitchenette with dining area, some with private patios and hammocks. A wholesome continental breakfast, hip vintage bikes, in-room safes, A/C, WiFi, Agave Spa bathroom amenities, and hair dryers are all included at no extra charge. The common area is very quaint and peaceful; it's a perfect place to socialize or chill, surrounded by palm trees and the sound of cascading water from the designer fountain, inviting guests to enjoy a morning cappuccino or an afternoon glass of wine. Sorry, no children or pets allowed.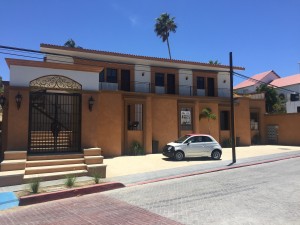 The Vibe B&B is a great place to start your vacation, or to chill and relax while enjoying any town event!
Website: www.thevibebb.com
FB: The Vibe B&B Urban Living in Todos Santos
Twitter: Twitter@thevibebb   Instagram: thevibebb
Tel: (612) 145-0482
Cell: (612) 132-7760