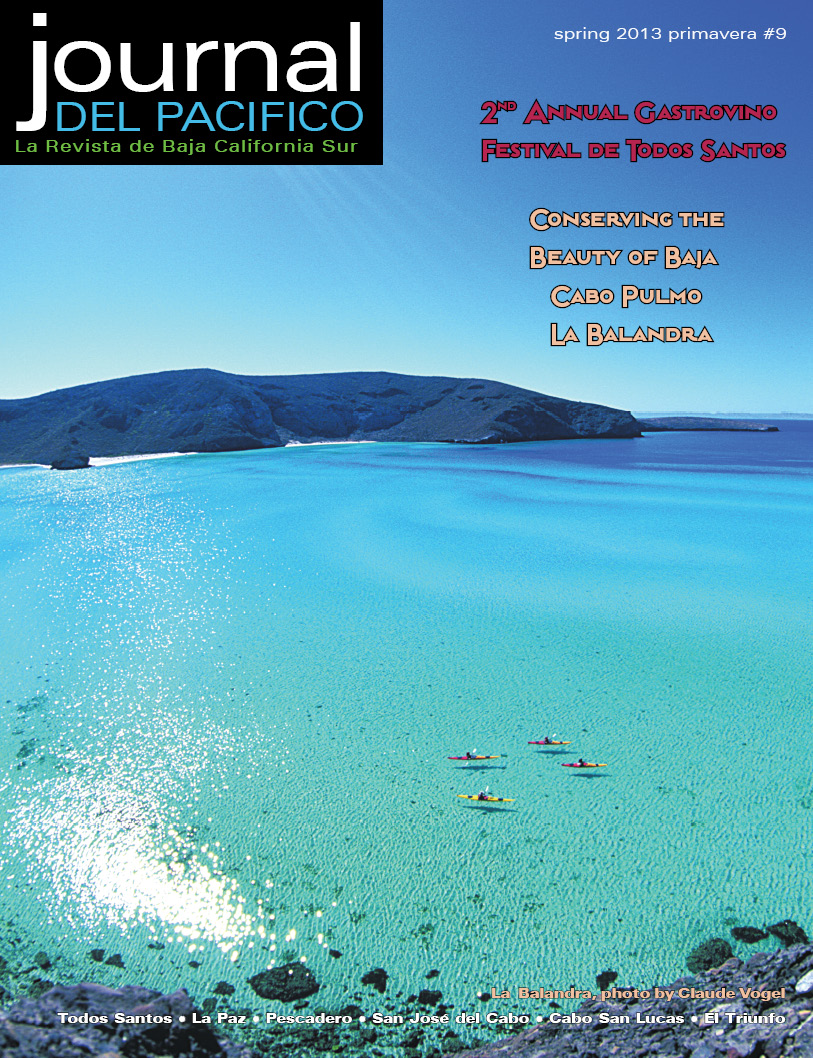 We're already getting rave reviews for the beautiful cover shot of La Balandra Bay by Claude Vogel. This issue we have a great feature on conservation that focuses on two beautiful areas on each side of the peninsula, La Balandra Bay and Cabo Pulmo. This article is written by Sergio and Bryan Jáuregui of Todos Santos Eco Adventures with photos courtesy of Claude Vogel and Patricia Baum. Claude's photo books of Baja are available at El Tecolote bookstore and Hotel California in Todos Santos and Allende Books in La Paz.
Spanish translations, in this issue, were provided by Elena Ascencio of Todo Ambiente, property management and vacation rentals.
Tiny Town is back after a brief hiatus. This issue's adventure tells of a trip to Copper Canyon with Guillermo Bueron. Guillermo's next trip to Copper Canyon will be in late April.
Toyota Los Cabos and Toyota La Paz make maintenance of your Toyota truck or car easy—they service cars and trucks purchased here AND from the United States and Canada. They speak English and their special service unit can come to you—in Loreto, Santa Rosalia, Ciudad Constitución, Insurgentes, Los Barriles, El Triunfo, Pescadero, San Pedrito, Todos Santos… wow. You can also buy Toyota parts and accessories.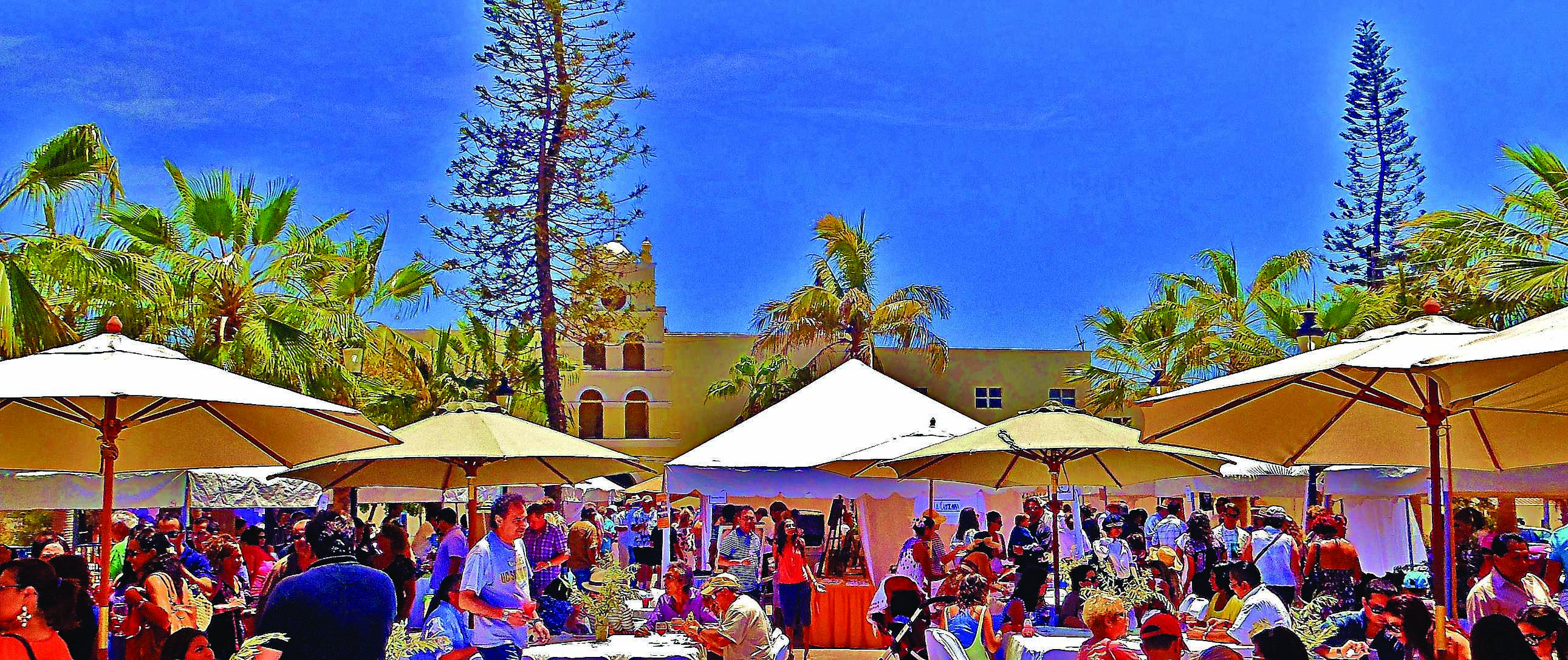 The second annual GastroVino Festival will take place in Todos Santos on May 5—Cinco de Mayo. This year there is also a pre-celebration at La Bodega de Todos Santos on calle Hidalgo on May 4. See our article for more information or visit their website at: www.gastrovino.mx
White Sand Massage and Day Spa has developed a 35-step sterilized steam vapor, high frequency laser treatment that treats sagging skin, wrinkles, blackheads, acne, thinning hair, and dark circles under eyes. You can see results in just one session–now available exclusively at White Sand Massage located on calle Militar, in downtown Todos Santos. You can view more photos and information at www.whitesandmassage.com/facials.htm  Drop-in or call for an appointment (612) 145-0571. Their highly skilled trained technicians are available 7 days a week from 10 am to 6 pm.
The weather is heating up and thoughts are turning to a refreshing dip in the pool. Torres Architecture can design and build your saline or chlorine pool.
After a day at the beach, enjoy an Italian style pizza fresh from the wood oven at Brody's Pizza on the road to Los Cerritos in Pescadero.
Las Palmas Restaurant, next to Baja Bean in Pescadero, is open for breakfast and lunch Tuesday through Sunday from 8 am to 4 pm.
The non-profit Tortugueros Las Playitas Sea Turtle Conservation Project ranked #1 of 15 attractions in Todos Santos on Trip Advisor. They released 265 Leatherback and over 5,000 Olive Ridley hatchlings this season. For more information, visit: www.todostortugueros.org
Enjoy the experience of horseback riding on the beach at Playitas Horse Rental, just 6 miles north of Todos Santos on the "otro lado."
Hurricane season is around the corner. Protect your windows, doors and home interior with Baja Hurricane Screens. The angled installation provides an air buffer to protect glass from flying debris and prevents 80% of driven rain from striking the glass. The stainless steel anchors and fittings provide maintenance-free, long term anchoring in a coastal marine air environment. They also come with a 10 year non-prorated warranty.
It's sport fishing season too! CaboMagic Fishing provides first class and affordable sports fishing adventures in Cabo. Visit their website at: www.cabomagic.com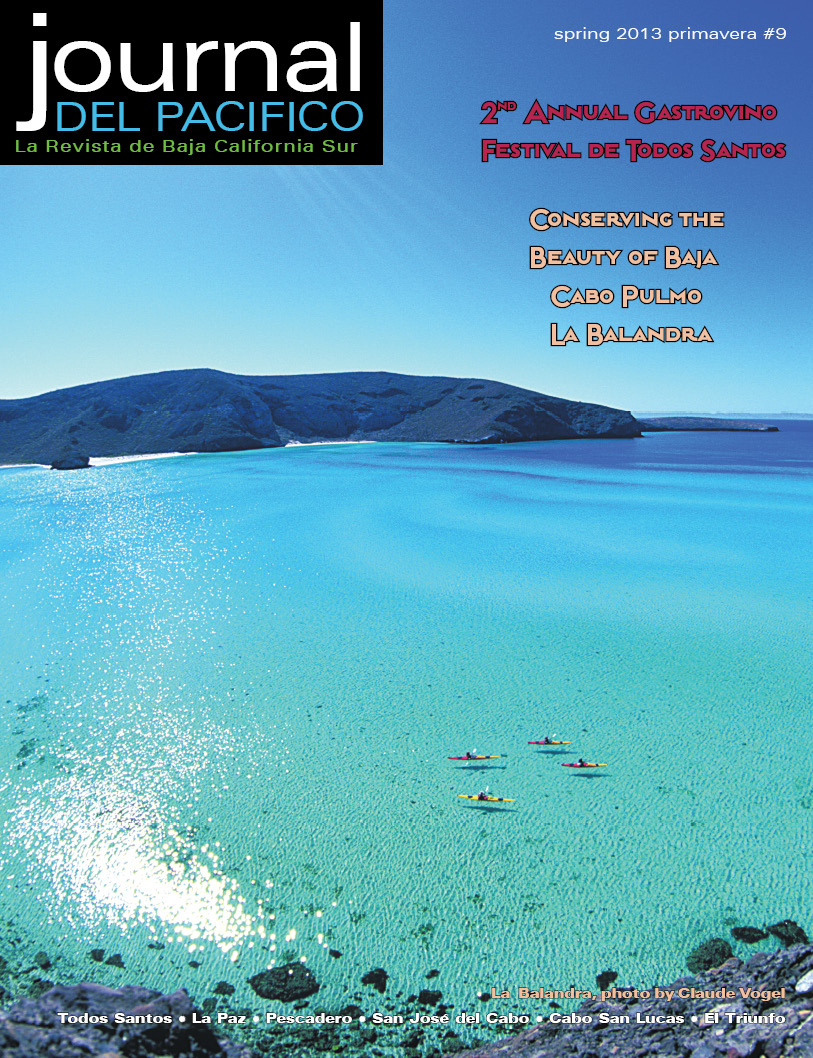 Download Spring 2013 in PDF format