This Wednesday and Thursday, Nina Robinson visiting teacher from Tsegyalgar West Retreat Center in San Jose del Cabo will be giving two Dharma Talks that are open to the public for a 50 pesos suggested donation.
March 20, 7:30 pm she will speak at La ARCA in Todos Santos on "Working with Anger the Buddhist way."
March 21, 7:30 pm she will speak at Plaza Tamarindo, on Valerio González in San Jose del Cabo on "Freedom from Suffering – Buddhist Paths."
Nina will also be teaching a workshop, "Yoga of White AH & Chöd Retreat" March 23-31, at the Tsegyalgar West Retreat Center in the mountains of San Jose del Cabo.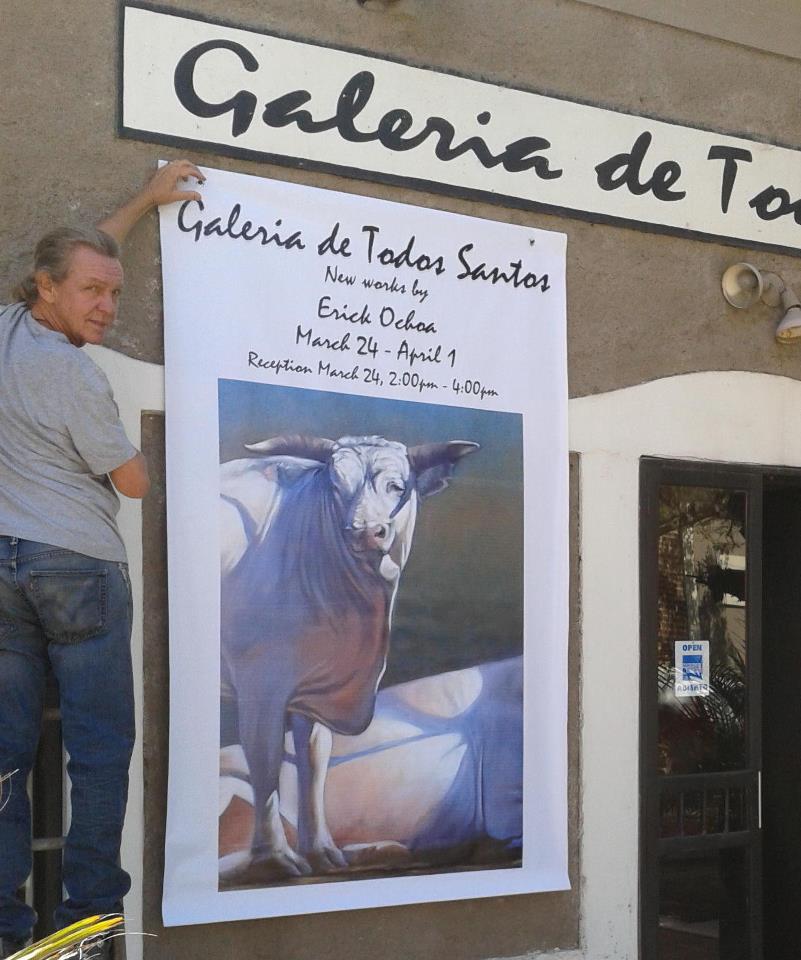 For more information, check http://bajagar.blogspot.com, email: tsegyalgarwestsecretary@gmail.com  or visit: www.TsegyalgarWest.org
This coming Sunday, March 24 you won't want to miss the opening of Erick Ochoa's new works at Galeria de Todos Santos. The reception takes places from 2 to 4 pm. Erick's works will be on display through April 1.
As always, click on "Events" or "Workshops" for all the latest information on what's going on in Baja California Sur!