Hotel Casa Tota And La Santeña in downtown Todos Santos are celebrating their first anniversary this November 17th with live salsa music, dinn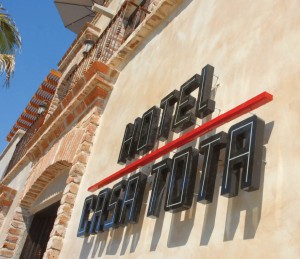 er and dancing. Limited tickets are $500MXN or $35USD per person and include dinner, dancing, two drinks, live salsa music, anniversary cake and surprises. (Hopefully not the kind where Miguel throws everyone in the pool.)
The delicious buffet dinner includes: Paella, Hotel Casa Tota style fish, salads, regional sweets and anniversary cake. Your drink choices a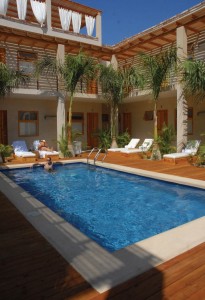 re two mojitos, tequilas, glasses of wine or cerveza… and are included to help you to the dance floor. Not that you need a drink to dance, but it doesn't hurt, now, does it?
To reserve your spot and buy your tickets please call 145.0590 or 612.147.9332, email: HotelCasaTota@gmail.com or stop by Hotel Casa Tota in Todos Santos.
For more information about Hotel Casa Tota And La Santeña see our feature story by clicking here.