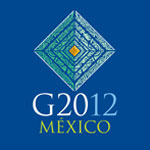 Cabo San Lucas is this year's host for the annual G20 summit. United States President Obama and Mexico's President Felipe Calderón will be in attendance.  The summit take place from June 18th to the 20th.
The G20 Cabo Summit is a very prestigious gathering of leaders and finance ministers from 20 of the most economically powerful countries in the world plus the European Union: Germany, Canada, The United States, France, Italy, Japan, The United Kingdom, Russia, Saudi Arabia, Argentina, Brazil, China, South Korea, India, Indonesia, Mexico, South Africa, Turkey, Australia and The European Union.
The Los Cabos airport toll road will be closed June 14th to the 19th. This will be open only to those transporting delegations. Anyone who needs to go to the airport will have to use the old route through San Jose del Cabo.
There is a "Punta de Revision" on the corridor near the Costco/Pemex intersection that causes a minor delay for San Jose del Cabo bound traffic. The biggest traffic delays are in San Jose del Cabo for traffic coming from the airport until past the toll road. Expect some longer delays in this area.
The highway beautification work in San Jose del Cabo, Cabo San Lucas and the corridor is all finished as is the four lane to Todos Santos. Congratulations to all involved. We hope that the world leaders enjoy our lovely peninsula and the copies of "Journal del Pacifico" that we provided for them!